Calling all chefs, brewers, distillers and lovers of good food.
A recent collaboration with the traditional farmers of Timor Leste has enabled us to offer their latest harvest of A grade, organically grown (currently not certified organic) vanilla beans for a SPECIAL price of $350. per kg or $200. per 500 gr.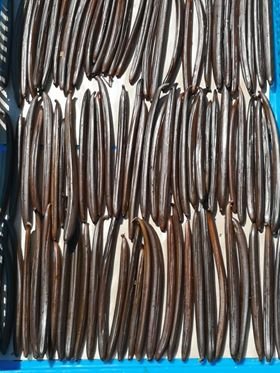 Single vanilla beans are also available.
Approximately 170 mm in length.
Beach Organics … helping to assist in resurrecting the agricultural industries of Timor Leste.
Available at the Beach Organics Store, PLANT 4 BOWDEN, Adelaide
Beach Organics farm by appointment: 67 Old Telegraph Rd Middleton.
Tel: 08 85 554 2956