Our farm gate open today & tomorrow 10am-5pm, 67 Old Telegraph Rd, Middleton. Please ring the cow bells when you arrive.
Don't forget to ask about the new 1kg blocks of our delicious organic – raw – chocolate, 75% single origin cacao!
Beach Organics Pop up Farm Gate:
Open every Tues 12-5pm and Wed/Thurs 10am-5pm. 
Beach Organics Plant4 Store: 
Open Wed 11am-2pm + 5-9pm, Fri 11am-9pm, Sat/Sun 9am-5pm
www.beachorganics.com.au
barry@beachorganics.com.au
Tel: 08 85 54 295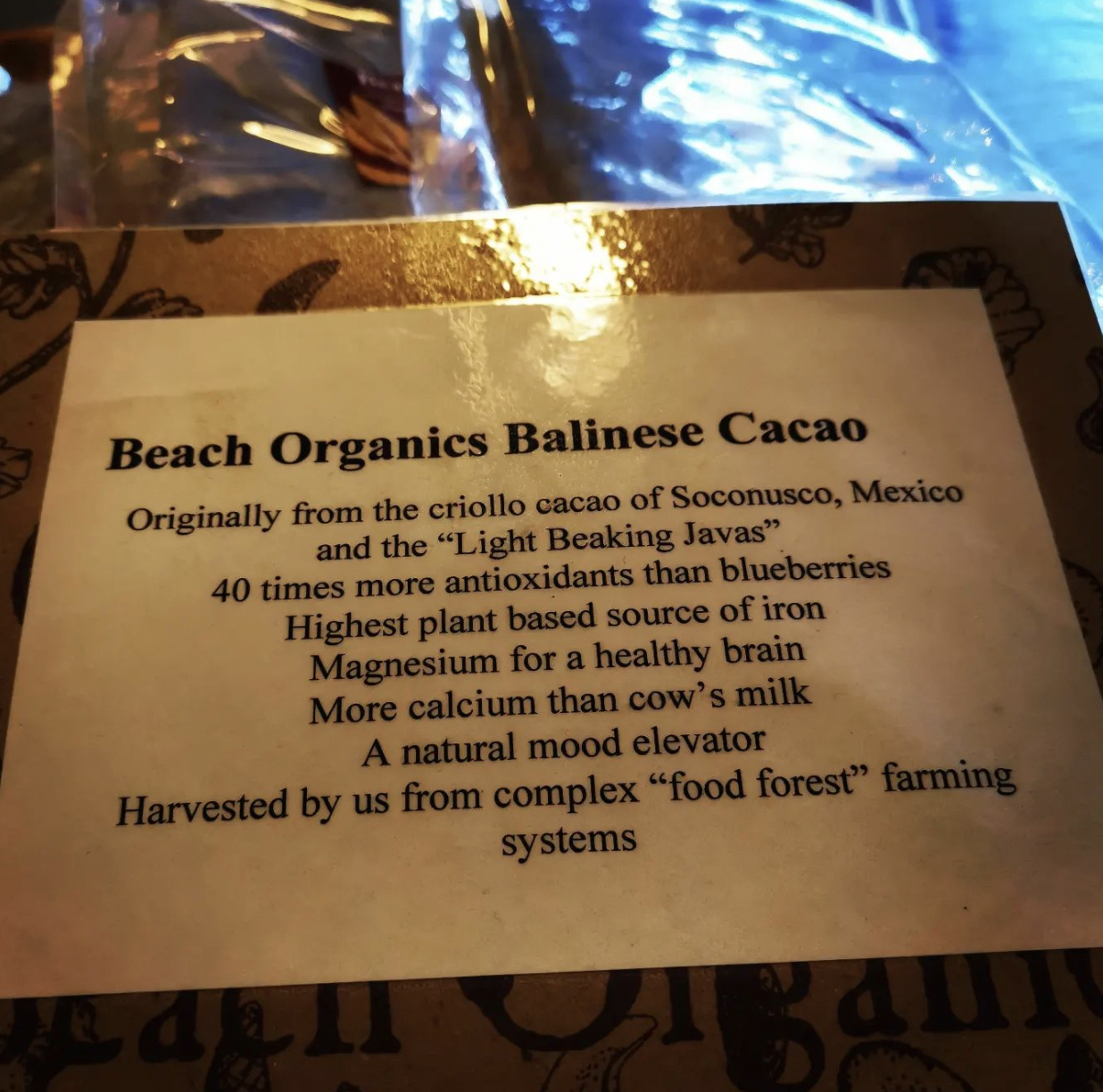 #beachorganics #plant4bowden #visitvictorharbor #victorharbor #SouthAustralia #fleuriepeninsula #visitalexandrina