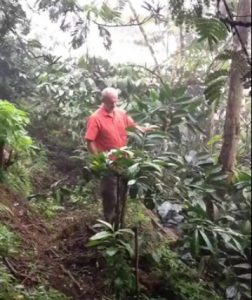 For almost 35 years I've been cultivating a complex certified organic garden, complete w over 40 different types of fruit trees and a rich tapestry of herbs and vegetables spread over our 10 acre property.
We compliment this Produce with a vast array of more exotic items we source directly through our very own Traditional Farmers network, developed over many years. This ensures the integrity of our entire Product range.
Our cold pressed coconut and Argan oil, orange oil, rare tropical honeys, vanilla beans, Indian gooseberry, hard to find turmeric varieties, organic cinnamon, hand picked cloves, raw cacao etc add interest and nutritional punch to our kitchen.
We're over the moon, to be able to offer this intelligent approach to food in our new kitchen.
OPENING SOON AT OUR BEACH ORGANICS Store, at PLANT 4 BOWDEN … fingers crossed for the end of September!